.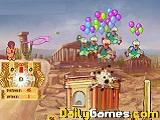 Leon the spartan defender
2018-01-25 -
war
Excelent game where your mission will be remove all the cards from the screen finding the pairs. Use the cards from the down side or the Joker card to exceed every level. Use your mouse to play.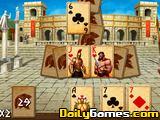 Spartan Solitaire
2015-04-24 -
cards
Feel yourself like a true spartan and destroy your enemies using your javelin in flames. Be careful because you have a limited number of moves. INSTRUCTIONS: Use your mouse.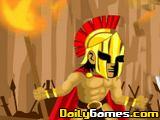 Spartan Fire Javalin
2015-02-12 -
ability
Have fun with this strategy game inspired on classic chess and don't let the enemy cross your line. Make the Spartans go right and take more land. You can make 3 moves as a maximum per turn. Use your mouse.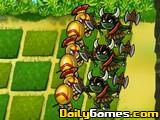 Spartans Vs Goblins
2014-06-27 -
strategy
Fight as a true spartan warrior against hundred of enemy warriors. Move using the arrow keys. Press B,N,M to protect yourself and attack.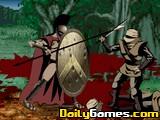 God of war
2014-01-07 -
fight
Enjoy the animations from the Stick saga, where you can see different combats against the Spartan. In each one of them a different warrior will be in charge of getting rid of them.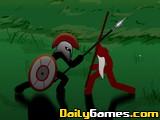 Kill The Spartan
2011-07-31 -
bloody
Spartan to the rescue! Oww! Oww! Oww! Saves people before they die. Put your mouse over the weapon of the Spartan and click to find the angle and the necessary firepower.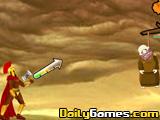 Spartans to the rescue
2010-10-11 -
bloody
535 A.C. Cyrus has been defeated by the Spartan warriors. Ares, god of the war grants the wish of resuscitating from all the fallen soldiers. Use the mouse to drag the spheres to the board and place them in the precise place to make the energy gives back the energy to the Cyrus warriors, then make click in the correct sphere to start a chain explosion.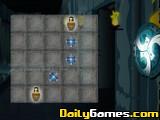 Return
2010-08-29 -
puzzle
If you like the Megaman's adventures you are gonna love this game. Put yourself into Leonida's skin, the Spartan king and live and adventure as an authentic warrior. Use the arrow keys to move, press the space bar to shoot.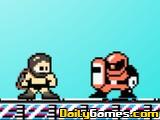 Spartaman 2
2010-01-31 -
platforms
In this game you will have to conquer the neighbor kingdoms with your Spartan army. Make your workers work to get the gold and instruct your soldiers. Select your troops with the mouse. Move with W,A,S,D.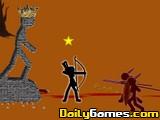 Stick War
2009-09-04 -
action
You are a Spartan warrior trained from kid to combat. Use the arrow keys to move and A/S to attack.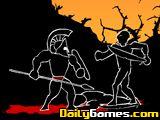 299 The Lost Spartan
2008-06-30 -
bloody
Crazy Knight is a short but action packed game - play the crazy knight. Hes crazy because he's willing to take on sharp-toothed mutant creatures and the dreaded Grim Reaper himself... all for a little glory. The Spartans would have been proud of him!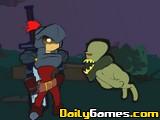 Crazy Knight
2008-02-08 -
action