If you liked "Timberman", here you have Goku playing in the same way. Cut as much wooden as you can to earn points and unlock other DRagon Ball Z's characters. INSTRUCTIONS: Use your mouse.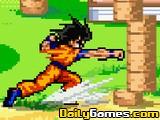 Dragon Ball Z Timber
2014-12-30 -
ability
Amazing and sparking fight game where you will can figh with the Dragon ball Z characters. 2 players option. PLAYER 1: W,A,S,D and attack with U,I,O,J,K,L. PLAYER 2: Arrows and attact with 1,2,3,4,5,6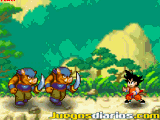 Dragon Ball Fighting 2.6
2014-10-23 -
fight
Wait a little time to enjoy the part two of this great fight game of Dragon Ball Z. Select your favorite character and win your pc or your friend. Use W,A,S,D to move and hit with J,K,L,U,I,O.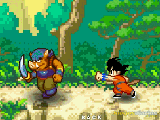 Dragon Ball Fierce Fighting 2
2014-07-15 -
fight
Find the hidden stars as fast as you can of this Dragon Ball Z game. Use your mouse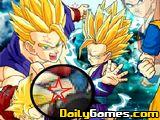 Dragon Ball Hidden Stars
2014-07-07 -
puzzle
Challenge your memory skill and find the pairs of Dragon Ball Z's characters. Use your mouse.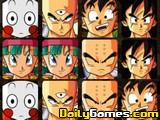 Goku Memory
2014-05-08 -
puzzle
To fight choose your favorite character. You can fight as Sangoku, Piccolo, Freezer, Sangohan, Mr Buu and many others. Fight against a friend or the computer. Use the arrow keys to move. press X to attack, maintain pressed C to reload your energy and press V to protect yourself.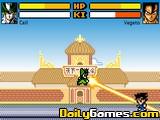 Dragon ball Z tribute 2
2014-03-15 -
fight
Make Goku jump as high as possible and get the dragon balls to earn points. Buy new skills. Use arrow keys to move and jump.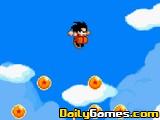 Dragon Ball Z Goku Jump
2012-12-27 -
adventures
Dragon Ball Z fighting game. Choose your favorite hero and get ready for the action. Use the arrow keys to move, the W key for the flying kicks, A for the special attack, S for the kicks, D for the punches and the space bar to jump-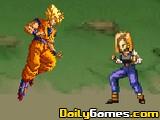 Dragon Ball Z
2011-01-21 -
fight
Beat your adversaries at the time you avoid the ball escape from you. Use the mouse to avoid the enemy shooting. Press the space bar to shoot.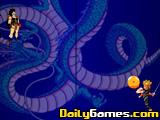 Dragon Ball Z Pong
2010-11-30 -
ability
At the village of the turtle island Goku, Bulma and their friends are working hard to survive improving their houses facilities. Make click on a character to put him to work, eat or rest.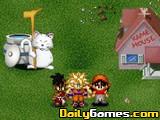 Dragon Ball Z village
2009-07-08 -
strategy
Dragon Ball Dress Up game. Dress up Goku, Gohan, and other Dragon Ball Z(DBZ) characters in this game.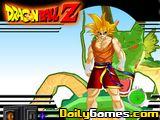 Dragon Ball Goku Dressup
2008-06-20 -
kids
Fight against Vegeta. Presss X and Z to hit and kick. Move with the arrow keys. Press A to launch a energy ball. Use the space bar to reload your energy.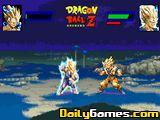 Dragon Ball Z power level
2008-04-29 -
fight
Loads of action in this exclusive chapter of DBZ. Vegeta face Picolo and kills him. Goku swear revenge.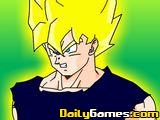 Dragon Ball Z the lost episodes
2007-09-08 -
animations
Choose your character among the fighters of Dragon Ball Z. Choose the scenario of combat and the soundtrack . To fight !!!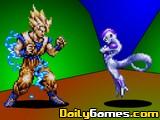 Dragon Ball Z Flash Dimension
2006-05-27 -
2 players
Dragon Ball Fight game in that you have to begin defeating the C18 amd get more characters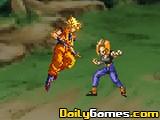 Dragon Ball Z
2005-12-03 -
fight