.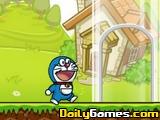 Doraemon Way
2015-09-24 -
adventures
.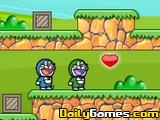 Doraemon Love
2015-09-07 -
2 players
Help Doraemon to drive his motocros as an expert. Your goal is to collect all the bells whithout fall into the traps. Speed up to jump the abysses and get your precious swag. INSTRUCTIONS: Use arrow keys.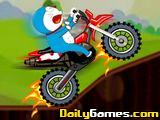 Doraemon Fun Race
2015-02-16 -
kids
Have fun with this adventure and help Doraemon to catch the toys from the toy machine. Move the mechanical arm to do it and take into account that you only have one chance. INSTRUCTIONS: Use your mouse.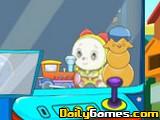 Doraemon Toy Machine
2014-12-30 -
kids
Join this great race with Doraemon and his friends, collect the little bells on the road and try to reach the finish line on first position. Use arrow keys.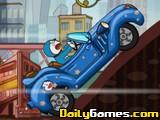 Doraemon Friends Race
2014-11-08 -
kids
OPen your eyes and join the same looking pieces. They have to be on the same side! Use your mouse.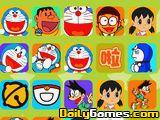 Doraemon Ling Game
2013-11-07 -
puzzle
Be part of this bike race with Doraemon and have fun. Get yellow balls for more points and win. Pick your fave character.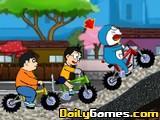 Doraemon Racing
2013-06-05 -
kids
Help Doraemon to recover the magazine stolen by Giant and don't let him get caught by the villain. Press the arrow indicated as you passing over the yellow symbol to overcome obstacles.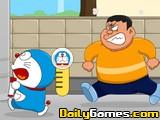 Doraemon Run Dora Run
2013-05-27 -
kids
Have fun with Doraemon and Nobita at school. If your mate falls asleep, write on their faces, but don't let the teacher get you! Win by playing with the mouse.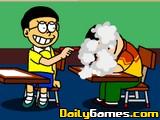 Doraemon And Nobita
2013-03-18 -
kids
See how good you are at this and memorize the colours in the picture. You have little time to do it, so be smart! Then paint the shapes with the colours you remember using your mouse.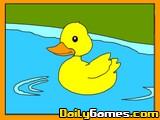 Doraemon Memorize Colors
2012-08-13 -
Animal
Nobita has been kidnapped and Doraemon needs to find the exit door to rescue him. Use arrow keys to move and space bar to shoot the enemy. To fly, keep up arrow key pressed.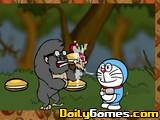 Doraemon And The King Kong
2012-08-03 -
kids
A great fighting game and strategy. Destroy the enemy tanks and protect your castle from the invasion. Get the bonuses and special weapons too. Use arrow keys to drive and space bar to shoot. Have fun!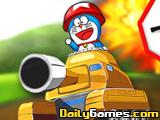 Doraemon Tank Attack
2012-03-06 -
war
Play Badminton with Doraemon, Nobita and its friends. Choose a player and focus in the sight point. Use the mouse to play.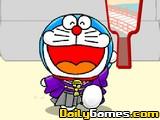 Doraemon Badminton
2010-12-01 -
kids
Play with Doraemon an amusing bowling match. Use the mouse to point, choose the power shot and throw the ball.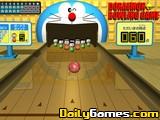 Doraemon Bowling
2008-10-27 -
sports
Use the mouse to throw the fishhook to catch some fish to Doraemon. Watch out of not to fifh the evil shark.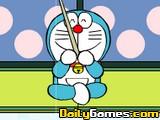 Fish with Doraemon
2006-03-30 -
sports