Help Avatar jump as high as he can. Move around the platforms that fall off the sky. Use your mouse to play.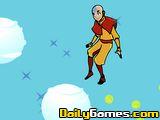 Avatar Jump
2013-12-04 -
Platforms
Use your skills and reflexes to get as far as you can skiing. Use your mouse to move the boy and don't let him hit the obstacles.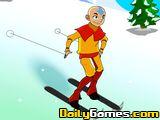 Avatar Ski
2013-12-02 -
Sports
Use all your skills and help Avatar get through all the levels of this game. Use arrow keys to play.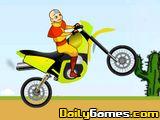 Avatar Bike
2013-11-25 -
Bikes
Put your skill to the test in this bloody game and finish off the zombies before they kill you. Use the arrows or W,A,S,D keys to move around and fire using the mouse.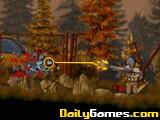 War Zombie Avatar
2013-05-03 -
Bloody
Fly your imagination and create your own avatar with this fun game. Pick the hairdo, outfit and accessories you like most. Use your mouse.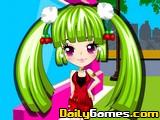 Avatar Maker
2012-10-09 -
Girls
Don't miss this hard Stick fight, full of fists and amazing effects. A special-skilled Stickman will fight alone a hundred of enemies. Who's gonna win?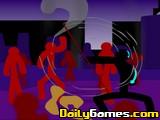 Avatar State
2012-09-14 -
Animations
Avatar world is being invaded and the inhabbitants have to move to a safer place. Your mission is to cover them and defeat the helicopters trying to capture them. Use your mouse.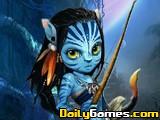 Avatar Migrants Campaign
2011-08-16 -
Action
Avatar movie took us to a world beyong our imagination where Na'vi lives in piece with their mother nature. It is now your turn to use your full imagination potential and to color the nature all around Neytiri.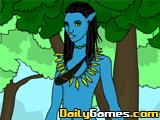 Avatar World Coloring
2010-04-27 -
Kids
Dress as you want this two loving aliens from the Avatar movie. Choose the eye color, skin, hairstyle and complements from the lateral menus.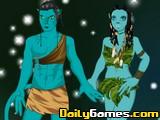 Alien love
2010-01-30 -
Girls
Avatar Maker Pro is the new and exclusive game of Dailygames.com. You will be able to create your own avatar, download it and send it to a friend for use in the MSN, Yahoo Messenger, Facebook, Skype and many more services.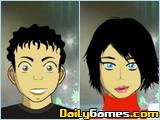 Avatar maker pro
2009-03-14 -
Ability
Defend your fortress and destroy the enemy one using your catapult. Choose the right projectile and hold the left button of the mouse to choose the power of the shoot.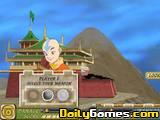 Avatar fortress fight
2007-10-07 -
Ability
Get Aang, Katara and Toph out of this prison. Select the characters using Z,X. Move with the arrows and use the spacebar to use each one of his powers.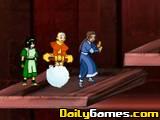 Avatar elemental escape
2007-10-04 -
Action
Jump from platform to platform and collect all the diamonds before the time's over. Use the arrows to move, press the spacebar to jump and Ctrl to throw the boomerang.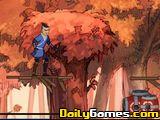 Avatar treetop trouble
2007-09-03 -
Ability
Characterize your fighter and choose your rival. Use the arrows and the spacebar to move and hit. There are several different combinations of hits you can use.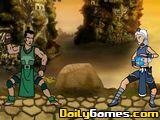 Avatar Arena
2007-05-30 -
Fight
You have to make dolls. Choose the hair, shoes, jeans or skirt, underwear, etc. You can change stiles and colours.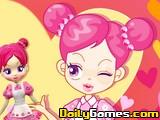 Avatar Star Sue
2006-03-19 -
Puzzle